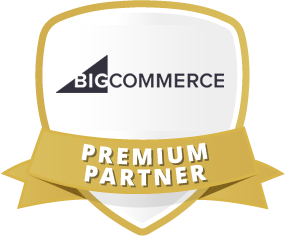 BigCommerce Solutions
BigCommerce is the leading e-commerce platform for fast-growing and mid-market brands. According to analysis conducted by market research firm Ipsos, online stores built on BigCommerce grow approximately twice as fast as the e-commerce industry average. BigCommerce's cloud-based platform enables merchants to cost-effectively grow their businesses with more traffic, higher conversion and superior performance.
Third Eye Graphic Solutions backs BigCommerce 100%! We are a Certified BigCommerce Reseller/Partner and a proud member of the BigCommerce Design and Developer Network.
Having spent the past 8+ years in the e-commerce game, we have worked on some of the top platforms. BigCommerce and what they can offer, straight out-of-the-box, blows them all out of the water. You would have to spend much more for another developer to get you the same features and tools on almost any other platform.
With our years of experience on other platforms, we specialize in Yahoo Small Business and other e-commerce crossovers to BigCommerce. Have a existing online store? Looking to make the move to BigCommerce? Third Eye Graphic Solutions is here to help! Contact Us Today about your site migration to BigCommerce!
For a fraction of the cost with some of the "other guys", Third Eye Graphic Solutions can give you the custom design that you are after and all the tools that you will need to make your new store a success. When you pair BigCommerce and Third Eye Graphic Solutions, the sky is the limit!