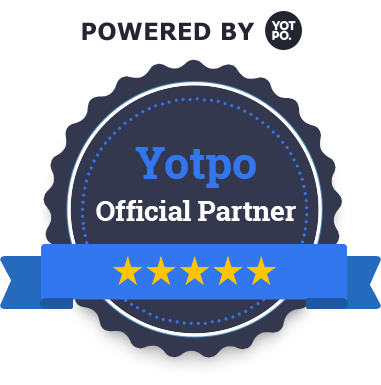 Yotpo
Yotpo helps you acquire, convert, retain, and understand customers through user-generated content
Collect & Curate Content
Yotpo generates 9x more customer content than any other solution. Reviews, photos, Q&A and so much more: All of your user-generated content on one platform.
Increase Traffic & Sales
Use your content to boost SEO, increase on-site conversion, and drive more traffic from social. Our partnerships with Google, Facebook, Instagram and Pinterest improve your results from every platform.
Retain More Customers
Returning customers spend 3x more. Maximize retention opportunities from marketing channels like email, social, and more with our robust suite of loyalty & retention tools.
Check out some of our amazing features…
Collect authentic photos from your customers
Share reviews on Facebook, Twitter & Pinterest
Start the conversation with Community Q&A
Boost organic and paid search results