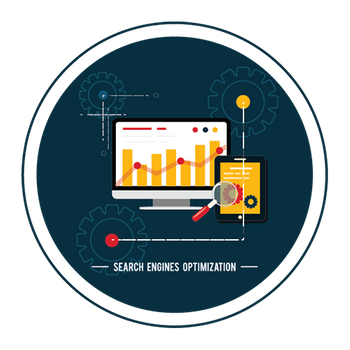 Search Engine Optimization (SEO)
We have all heard it before (100's of times); it is all well and good to have a great looking site, beautiful graphics and all the bells and whistles. You have the coolest products at the best deals around. If no one is seeing your site, what is the point? If you are not getting traffic, your not getting sales.
Let our team of SEO experts help get your site properly optimized and get it seen by the masses!
Using a proven plan of attach, we will 1st optimize your online presence. Fine tuning your on-site SEO and improving your sites search-ability. From there, we will begin to compile all of your relevant lists and segmenting them into appropriate categories. We will explore many different tactics to strengthen your presence with the search engines. Relevant authority sites, relevant directories, relevant blogs, social media contacts, potential journalists or editors within industry niche, potential mini sites or web 2.0 sites for content distribution, and more.
Along the way, making contact with the appropriate sites, submitting content, and ramping up our content for the coming months of SEO work. Some of the services applied by not limited to:
Link Analysis
Competitive Analysis & Keyword Research
Installation of Web Analytics
Keyword Integration
URL Re Writes
Site Architecture Changes
Diagnostics & HTML Fixes
Page Content (Consulting or fee based)
Content Writing For On Site Articles/Tips/Blog (Consulting or fee based)
Month after month, we will continue building on what we have started. Link Popularity Building is a key part of achieving first-page rankings depends on how other websites, across the web, refer to your website, via links. These references, or votes of confidence in Google's view, are made through a hyperlink that points to your site from some other sites. As part of our SEO process, we uses various highly effective methods to build these links for your site. Our methods increase the trust and authority of your site, which in turn, increases your organic rankings after completing the on page optimization. Our Custom Link Building program allows you the opportunity to have our experts handle the research, submission, posting, implementation, and monitoring process to gain maximum effectiveness for this SEO component.