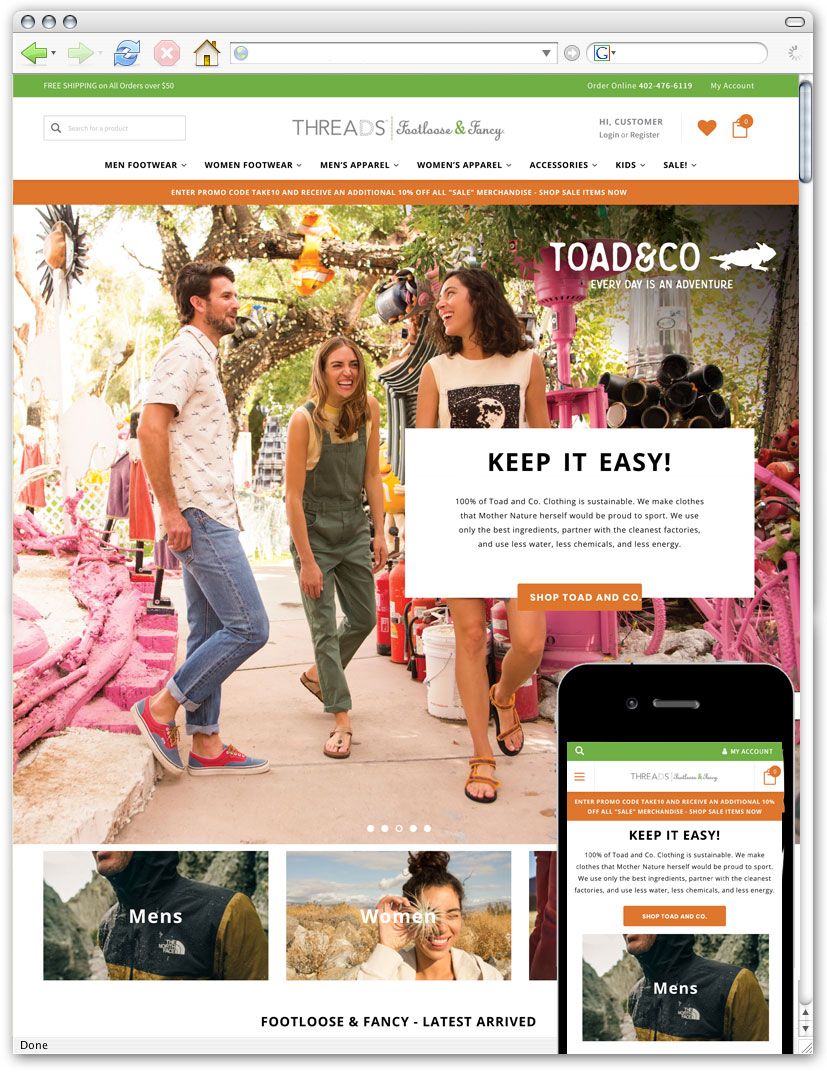 Theme Modification Package
This package is available on the following platforms: BigCommerce, LemonStand, Shopify, 3DCart
You choose the standard theme/template that best fits your layout needs and we will take it from there.
If you choose a Premium/Paid theme as a starting point, you would be responsible for the purchase of that theme in addition to your development package price.
Graphic Elements Include:
Use of existing design elements (logo, photos, etc)
Logo / Graphic Design work (as needed)
Header Design and Layout
Site Wide CSS to match
Matching background
Custom button set
Up to 5 content pages created (with supplied content)
100% e-mail support
This package does not includes custom programming, Graphics/CSS Only!.